Main content starts here, tab to start navigating
About Us
A loving nod to a road side eatery: When we were young, some of the best moments of a long road trip was stopping at a roadside eatery/ice cream stand where you always found uncomplicated food that could be eaten right on the spot or taken with you in the car. The comforting food, welcoming service and midcentury modern architecture all reflect Dixon Roadside's love letter to that earlier time.
Dixon Roadside prides itself in offering the highest quality products from local Hudson Valley and Catskills' farms and small businesses. Our menu is comprised of comfort food classics with an occasional modern and fresh twist.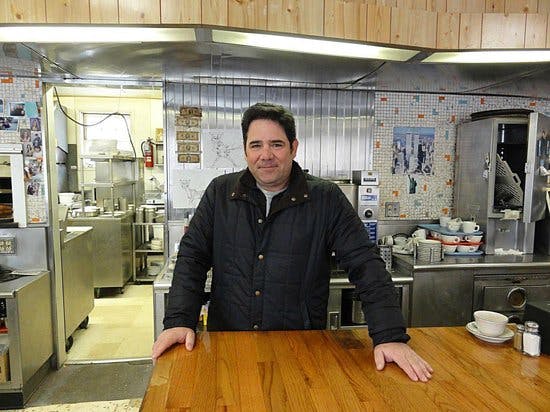 Michael Cioffi started his journey in the restaurant world after purchasing Phoenicia Diner. He is now continuing the tradition of offering approachable, quality food in a space welcoming locals, weekenders, and visitors alike.